Description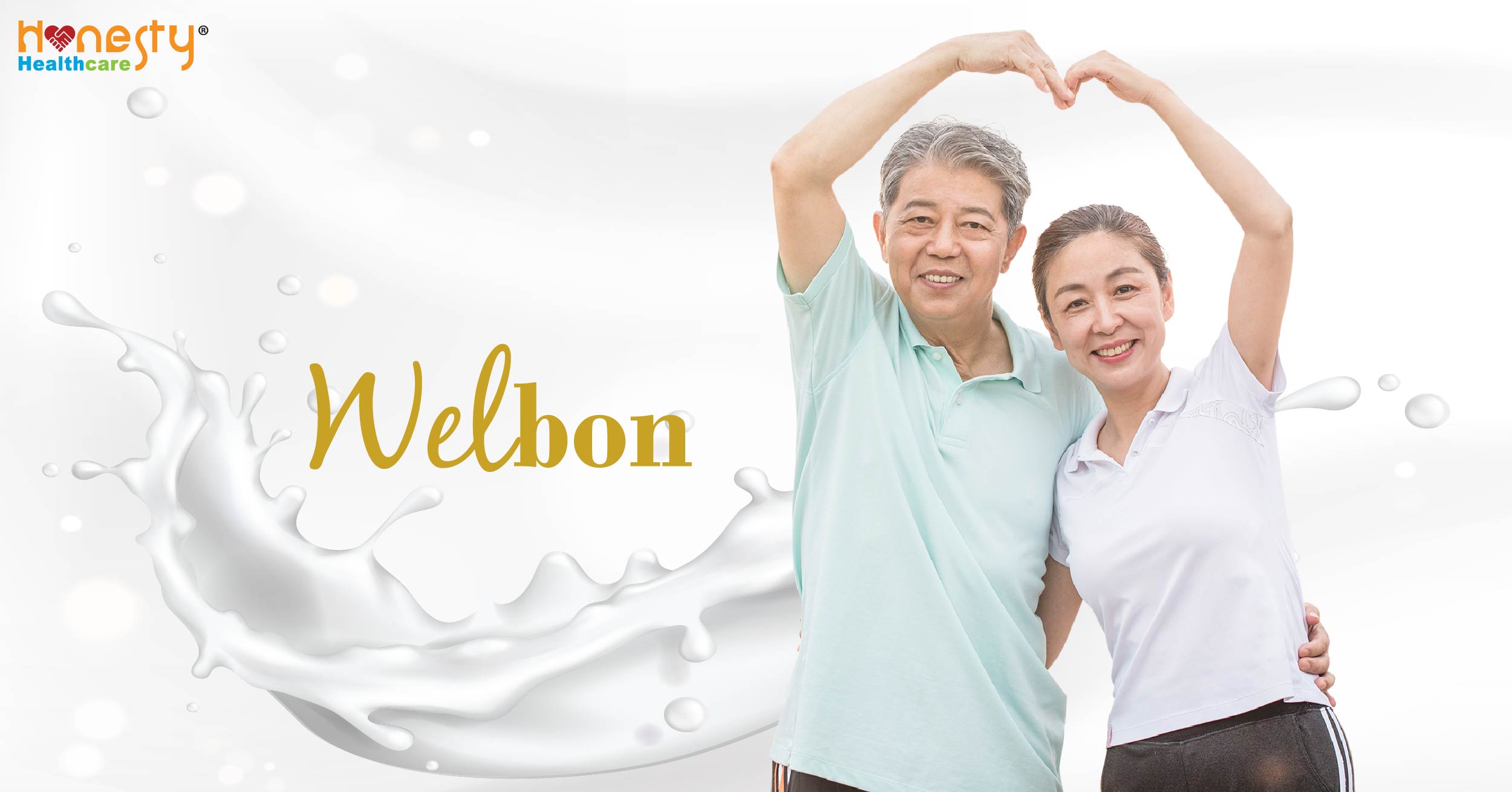 GIVE YOU STRONGER BONES!




PRIORITIZE THE HEALTH OF YOUR BONES, DRINK WELBON
Main Effects
Repairs bone glue
Calcium density
Strengthens joints
Osteoporosis
With the advancement of medical care, the average life expectancy of human beings has increased. Osteoporosis is second only to neovascular disease and the second most epidemic in the world, after cardiovascular disease. Women over the age of 50 die from disc fractures. The percentage rate of death of osteoporosis is same as the breast cancer, and become one of the female killers.
After 30 years of age, the bone mass of the human body will gradually decrease. If there is too much bone loss, the originally compact bones are prone to many pores, forming hollow and loose conditions, making the bones brittle and weak, and this will increase The risk of fracture.
Why are the elderly get knee pain when climbing the stairs?
The cartilage between the joints may be excessively worn due to long-term stress, and the synthesis of synovial fluid will gradually decrease. Under the influence of many reasons, the joints are prone to excessive friction, and symptoms of inflammation and soreness will emerge one by one.
Welbon is mainly aimed at
Various bone problems         ●Repair of joint tissue
Aging joints                              ●Traumatic inflammation / pain
Sports injuries                         ●Disorder of connective tissue
Arthritis                                    ●Muscle pain / inflammation
Cartilage damage                   ●The best source of calcium supplement!!
Suitable for
Men and women of any age, adolescents and pregnant women, people who care about bone health.
Lack of exercise and activities in the sun.
Regular smoking, drinking and dieting.
Long-term use of drugs and steroids.
Osteoporosis
Consumes minimal milk, beans, etc.
Main Ingredients
Seaweed Calcium, Soybean Extract, Vanilla, Instant Skim Milk and Colostrum Milk
Dosage / Direction of use
Mix 1 sachet with 150ml ~ 200ml of warm water, stir well and consume.
Drink 1 ~ 2 sachets during breakfast or before bedtime.
Take 2 sachets daily for best results.
Each box contains 15 sachets (10g each). Can take up to 7~15 days. 
REPAIR AND ANALGESIC EFFECTS OF Welbon'S ACTIVE INGREDIENTS :
Supplements cartilage, keratin, and connective tissue repair.
Inhibition of inflammatory substances and hyperemia reactions.
Promote collagen synthesis and linkage.
Repair injured tissue and relieve bone and joint pain.
Relieve pain quickly, effective within 3 to 7 days.
Frequently Asked Questions (FAQs)